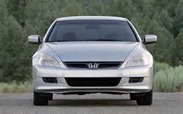 Honda vehicles have long been one of the most reliable vehicles on the road. For many years, they had one of the best transmissions which were capable of going 350,000 miles before rebuilding.
In 2003 Honda came out with a 5sp automatic transmission and we started seeing problems with them as early as 80,000 miles. We were seeing more of the Accords and the Odysseys then the other models. The most common issue was the transmission slipping in 2nd and 3rd gear. It usually starts out to be intermittent then worsens to where it slips all the time. Many times this type of transmission problem can be a simple repair, such as a solenoid or sensor causing that is causing a shifting problem. Remember, when you notice shifting problems, it is important to have your transmission checked as soon as you can.
How to make your Honda transmission last longer - Most Honda transmissions are set up different than typical automatic transmissions. They are built similar to a standard transmission and most don't have a pan to be able to replace the filter. The Honda transmission filter is internal on most units, and can't be changed without disassembling the transmission. Therefore, we recommend servicing the transmission on a frequent and regular schedule. Checking the condition of the transmission fluid is very important on Hondas. The fluid should be a pinkish color. If the fluid is a brownish color, it is ready to be changed. We also recommend using Honda transmission fluid. Changing the fluid on a regular basis can help prevent sticking solenoids or valves, and help prevent bearings from premature failure. When checking the transmission fluid on your Honda, check your owner's manual for instructions because most Honda transmissions are checked with the engine off. If you are unsure, we will be happy to check your transmission fluid level for free. We have the latest in diagnostic equipment and technical support available to diagnose and repair your Honda transmission quickly and efficiently. Many times what seems to be a transmission problem, can be one of the many components that control when your transmission shifts. Have your transmission checked at the first sign of any shifting irregularities
Toyota's have a reputation of being a well made vehicle and like many other brands requires a strong working knowledge of the design of their transmissions. Clutch Transmission Technicians has the knowledge and specialized equipment to repair, rebuild, and service Toyota transmissions for Modesto, Oakdale and Turlock.

Our technicians are certified and our work is covered by the best warranty in industry. After being a transmission shop Modesto as long as we have you get unparalleled experience working with Toyota's.

Your Toyota Transmission Services includes the following: transmission diagnostic, automatic transmission repair, manual transmission repair, transmission rebuilding, new transmission installation, transmission servicing, troubleshooting for non starts.
Your Toyota Transmission Services includes the following: Toyota transmission diagnostics, automatic transmission repair, manual transmission repair, transmission rebuilding, new transmission installation, transmission servicing, troubleshooting for non starts.

If your asking yourself where do I take my Toyota hybrid car for repair work? Well you found it Clutch Transmission Technicians!
CTT Transmission are the guys that know best and are the ones that understand complicated electrical systems and connecting different power-trains in the same vehicle. CTT Modesto, works on all makes and models of hybrid transmissions for cars, trucks and vans.
We get calls often on the 7.3 diesel with automatic transmission overheating when pulling steep inclines with trailers. There can be several factors that will cause a transmission to overheat. It should be diagnosed first. The temp sensor could be faulty, the fluid could be low or need to be changed or there could be internal problems. The 7.3 diesel tends to be under powered and can cause extra pressure and heat in the transmission when trying to pull steep hills, but replacing the transmission cooler with a newer 6.0 diesel cooler makes a huge difference. We recently replaced the cooler on a F-350 with a 7.3 that was reaching temperatures of 240 degrees when pulling their 40 ft. toy hauler up the grapevine. With the proper repairs made by CTT Transmissions (209) 551-4050 the customer called us and was very impressed as they pulled the same hill under the same conditions and the transmission only reached 185 degrees. You can add deeper pans with fins and we recommend a synthetic fluid but the cooler will make the biggest difference and is a must on the 7.3 engine.
Are you looking for the best Chevrolet Transmission repair service in Modesto? Clutch Transmission Technicians repair is the smart choice to go with instead of the high priced dealership and national chain transmission stores. Locally owned and operated by Ray and Shana.

We also service Allison 1000 Transmission.

We specialize in Chevrolet transmission fluid flushes and changes, call us today for an estimate for your vehicle.

Have an expert professional from the best transmission shop in Modesto, Turlock, Oakdale or Salida area check out your Chevrolet car, truck, or SUV transmission problems with a free road test. We use genuine Chevrolet parts and all work comes with the best written warranty so you have no worries.

We service Oakdale, Salida, Riverbank, Turlock, Ceres and Patterson.
UPDATE
UPDATE
UPDATE